Russian Symphony" Storyboards (2018; upcoming)

As more storyboards are created and completed, they will be uploaded to this project.
Inspired by the life of Russian-French animator, Vladislav Starevich, during the turmoilious years leading up to his seminal 1930 work "The Tale of the Fox", the world's first puppet animated feature. The animation style is using that of watercolor brushes and simplistic shape with a desaturated color pallete. The desgin is paying tribute to the work of Czech animator Jiri Trnka, who produced watercolor illustrations for children's books. Music and animation itself will be a tribute to Yuiry Norstien and 
Andrey Khrzhanovskiy respectively.
When the Tsar is assassinated in 1918, one filmmaker flees toward France discovering inspiration and the power of human perseverance along the way. 
Genre(s): Historical Fiction, Drama, Fantasy, Biopic
Program: Adobe Photoshop CC (2018)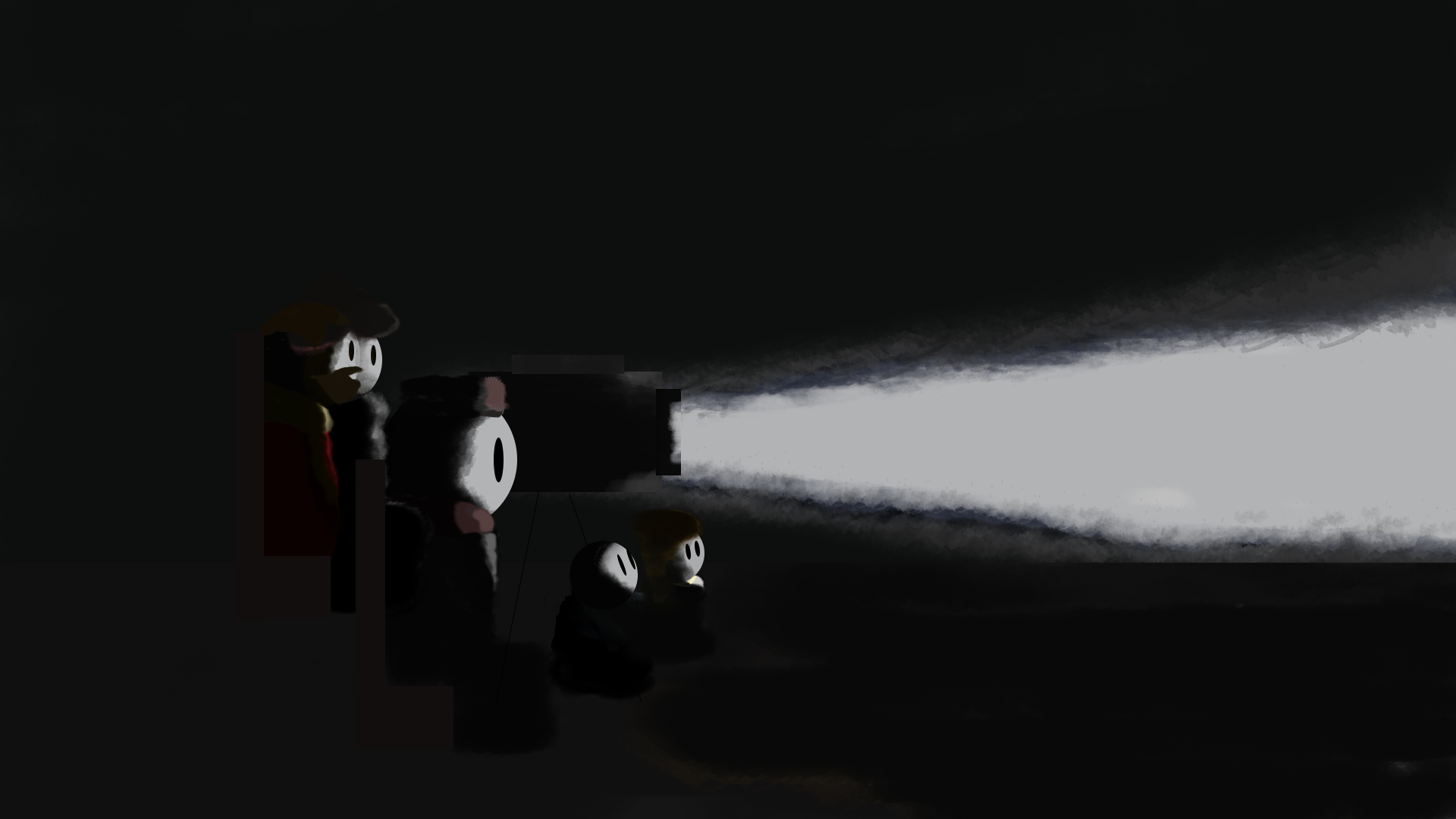 The opening of the film begins with Tsar Nicholas (far left), Tsarina Alexandra (next to him), Vlad (next to the camera), Alexi and Anatasia (on the floor: left and right respectively) watching one of Vlad's puppet films. The family exits, but Vlad remains, we see a
title card
:
TO MY TSAR, WITH LOVE. - V.S.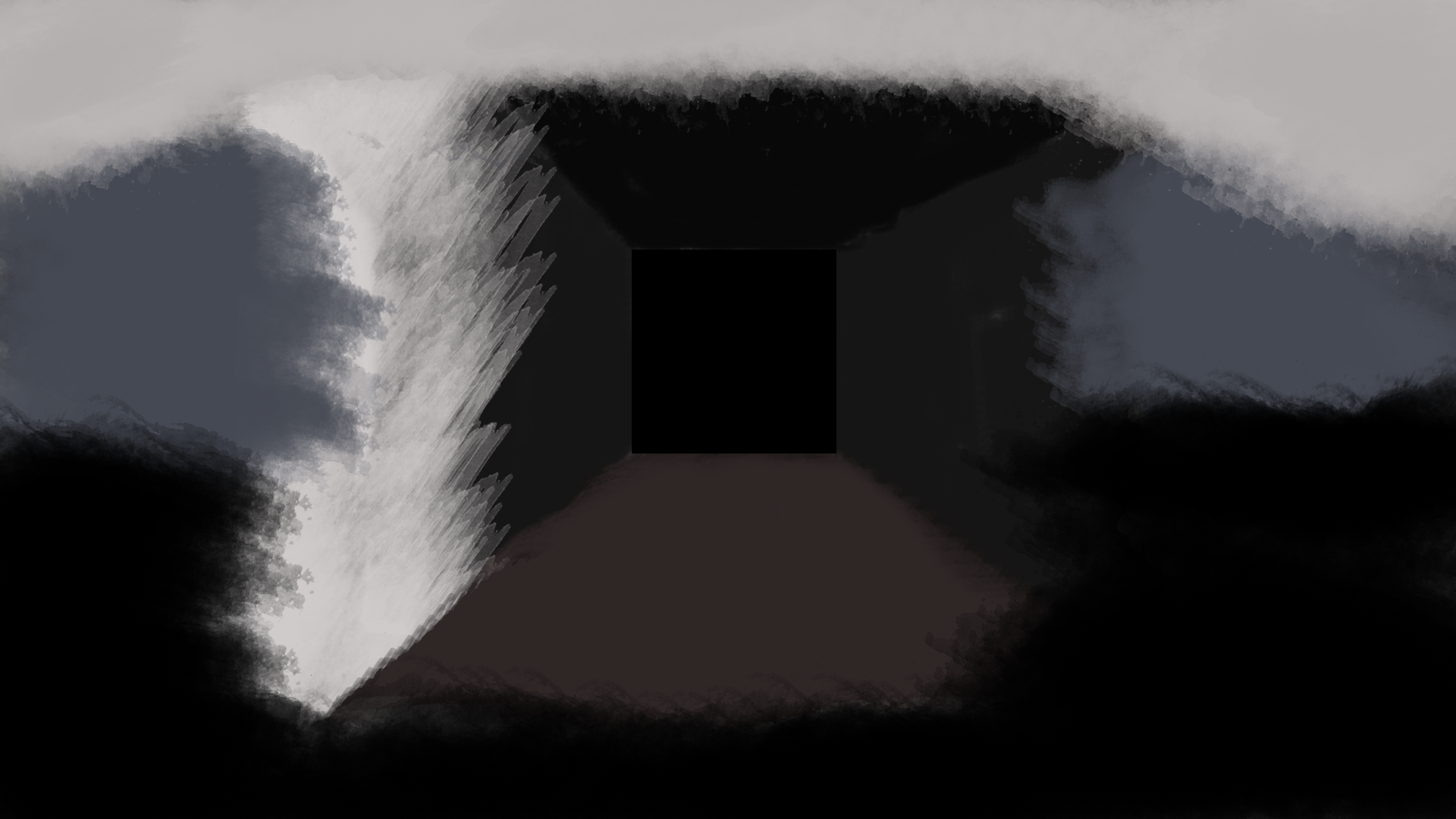 Instead of showcasing the murder of the Romanov family on screen, I decided to focus on the hallway - TRANSITION INTO
dream sequence.
The

dream sequence

, modeled after a scene from "The Wind Rises", Vlad is dreaming of the Russian flag on a small raft floating against a rough sea that he himself is on. The flag represents the fall of Russia, the rise of the Soviet Union, and the hope of Vlad's return home someday (he never does; Vladislav Starevich dies in France).
The main credits also roll here.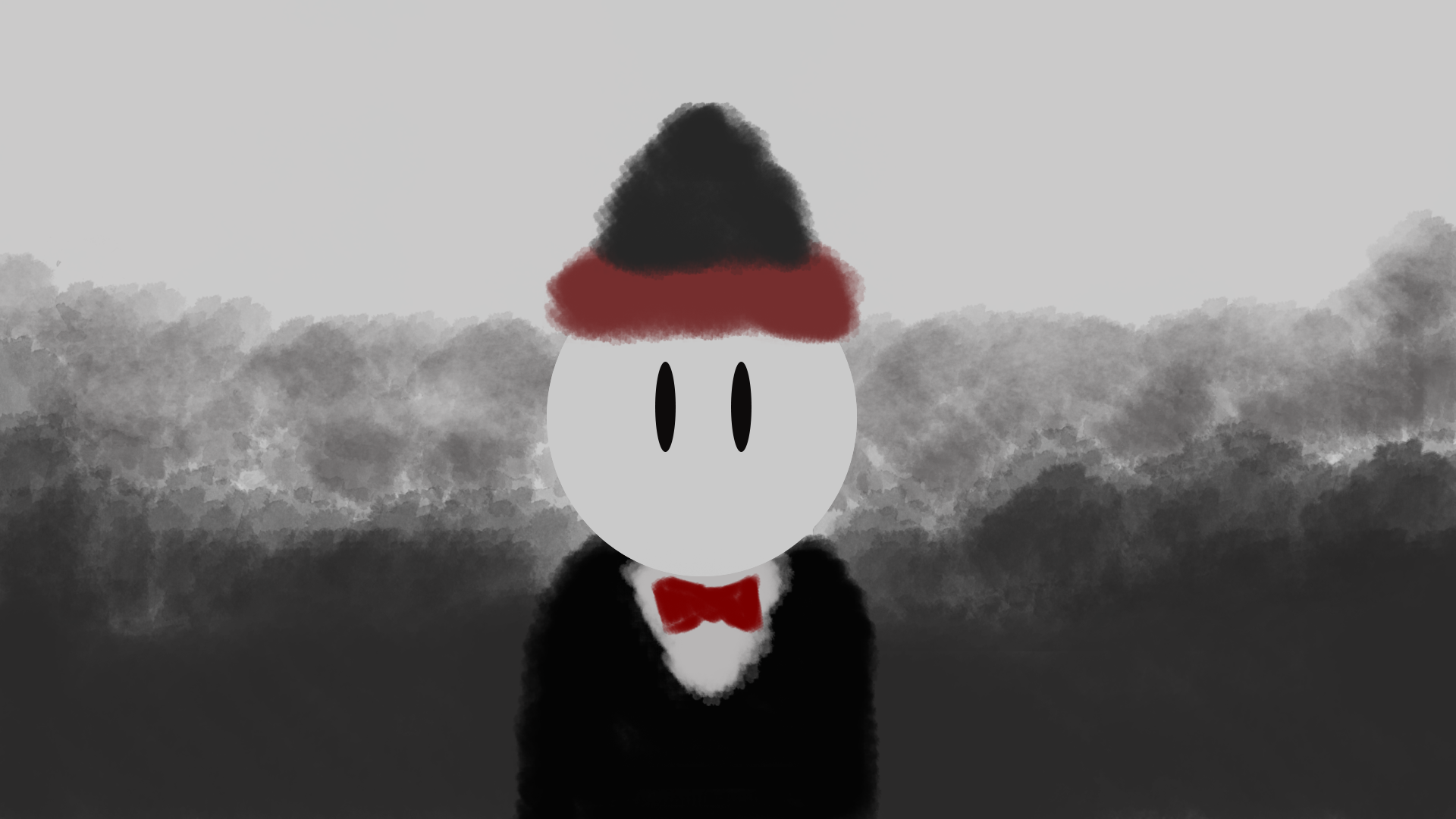 Shortly after the dream sequence, we have Vlad walking down a street toward a train station.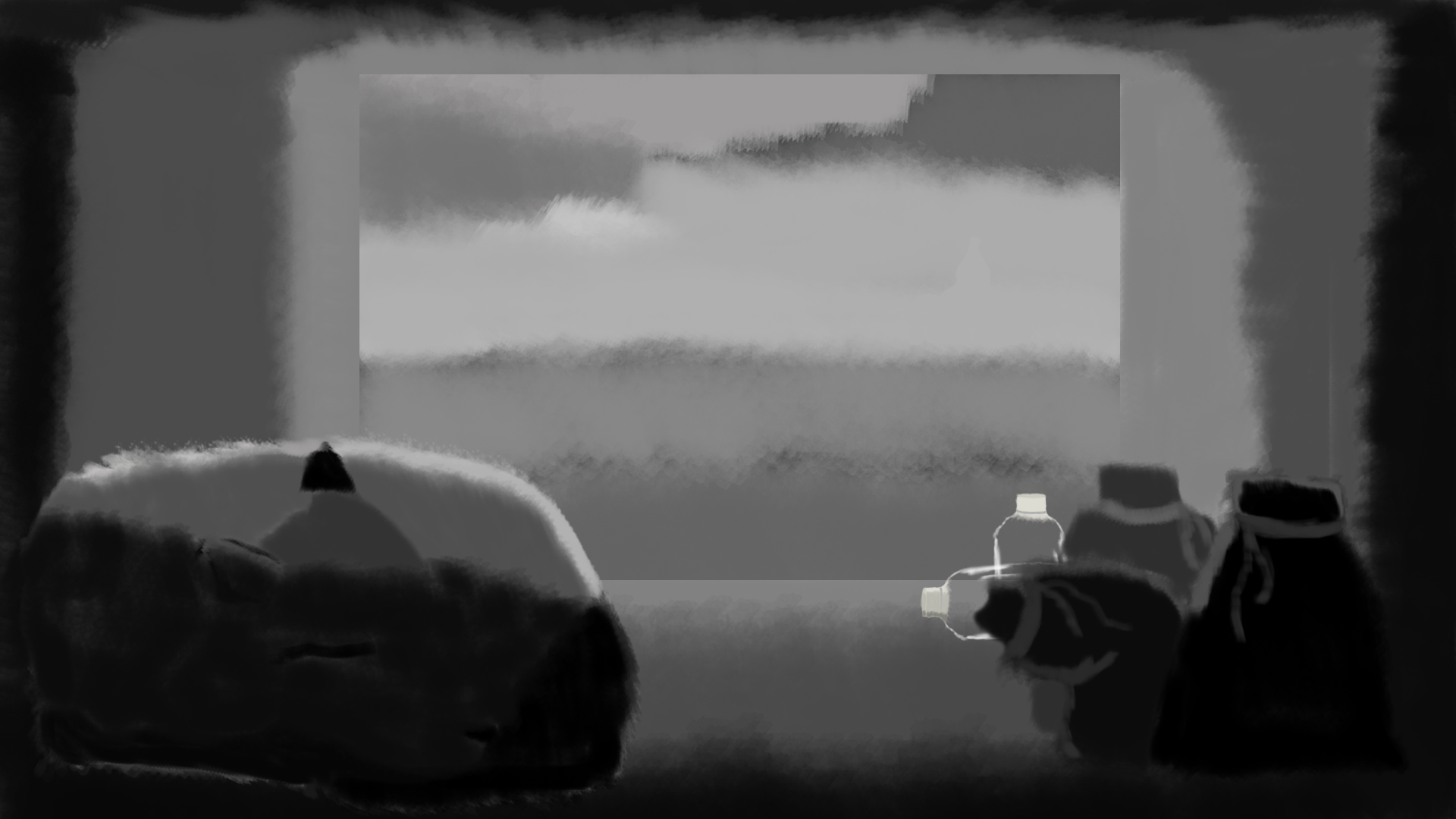 In this point of the film, we are introduced to Reynard, Vlad's travelling companion, who is first seen sleeping in a docile traincar. In the background is an abandoned church which is based on a ruined village church from Russia. Reynard's design is a based on the red fox, it is difficult to see hs features here due to the shading.

Below is a sample of storyboard layout.