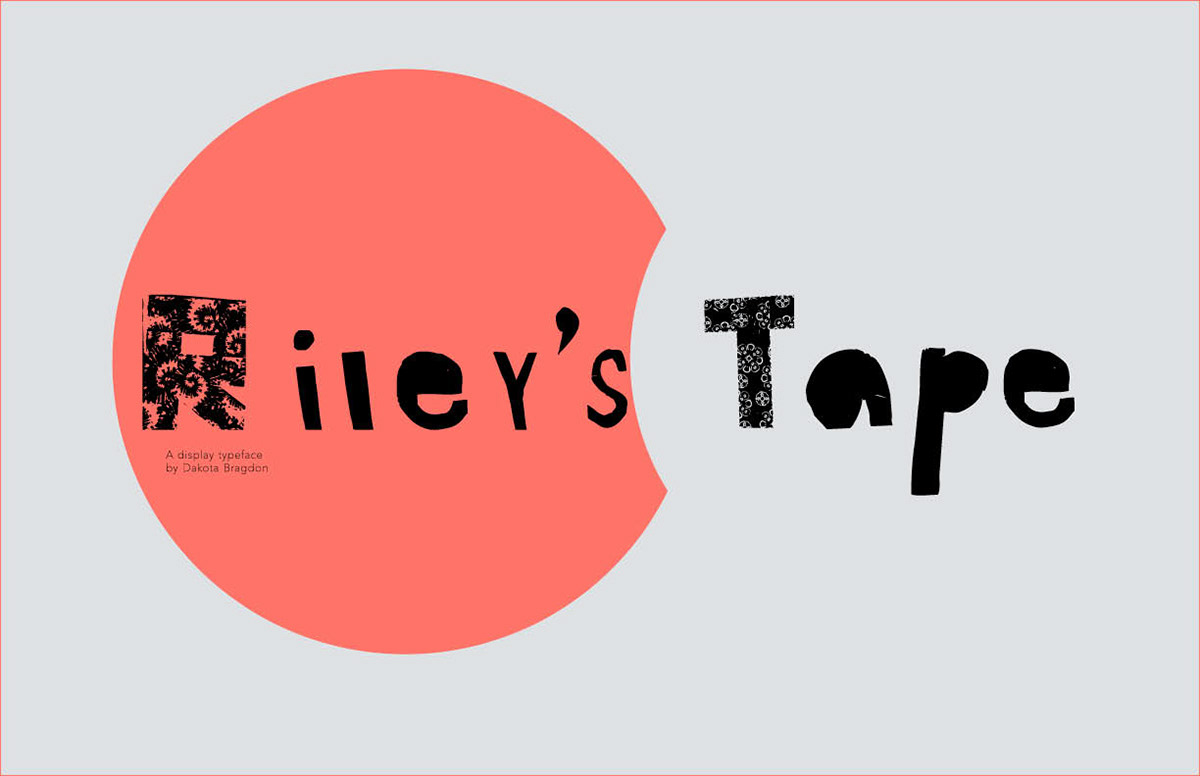 "Riley's Tape" is a display typeface created using various kinds of duct tape from my sister's collection (that I was graciously allowed to use... and have to replenish).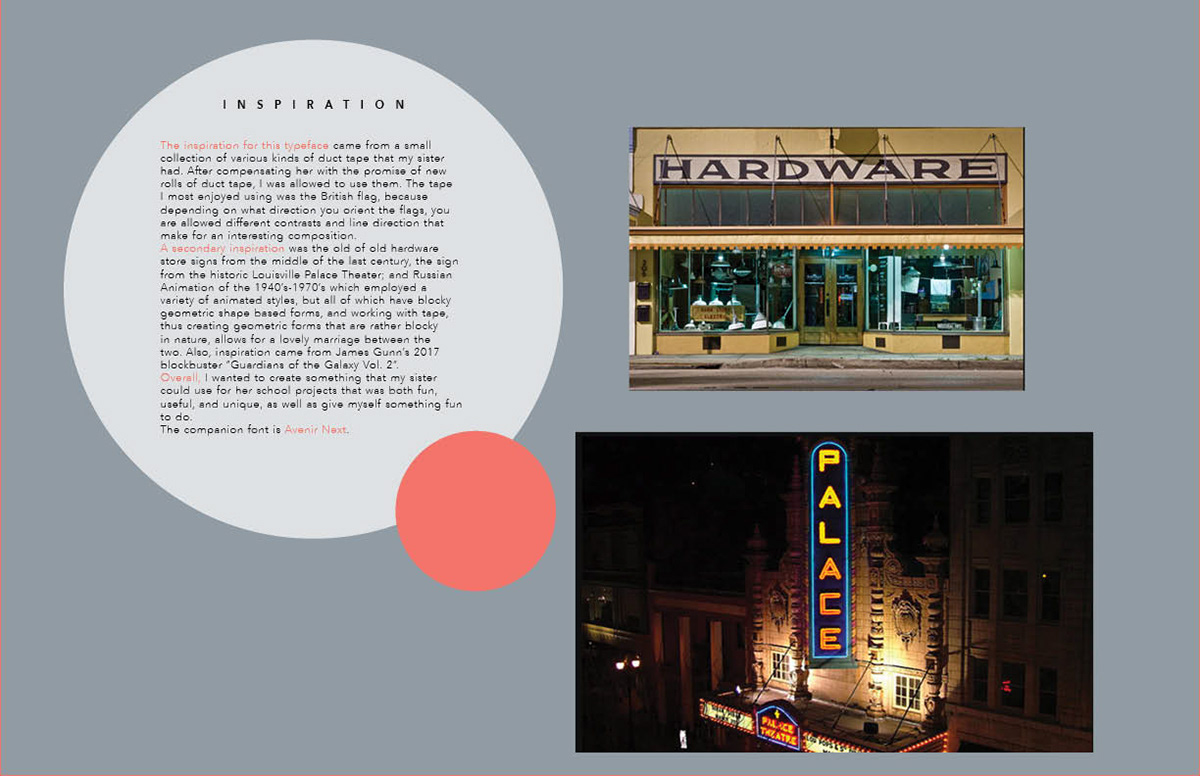 The inspiration for this typeface came from a small collection of various kinds of duct tape that my sister had. After compensating her with the promise of new rolls of duct tape, I was allowed to use them. The tape I most enjoyed using was the British flag, because depending on what direction you orient the flags, you are allowed different contrasts and line direction that make for an interesting composition.
A secondary inspiration was the old of old hardware store signs from the middle of the last century, the sign from the historic Louisville Palace Theater; and Russian Animation of the 1940's-1970's which employed a variety of animated styles, but all of which have blocky geometric shape based forms, and working with tape, thus creating geometric forms that are rather blocky in nature, allows for a lovely marriage between the two. Also, inspiration came from James Gunn's 2017 blockbuster "Guardians of the Galaxy Vol. 2".
Overall, I wanted to create something that my sister could use for her school projects that was both fun, useful, and unique, as well as give myself something fun to do.
The companion font is Avenir Next.