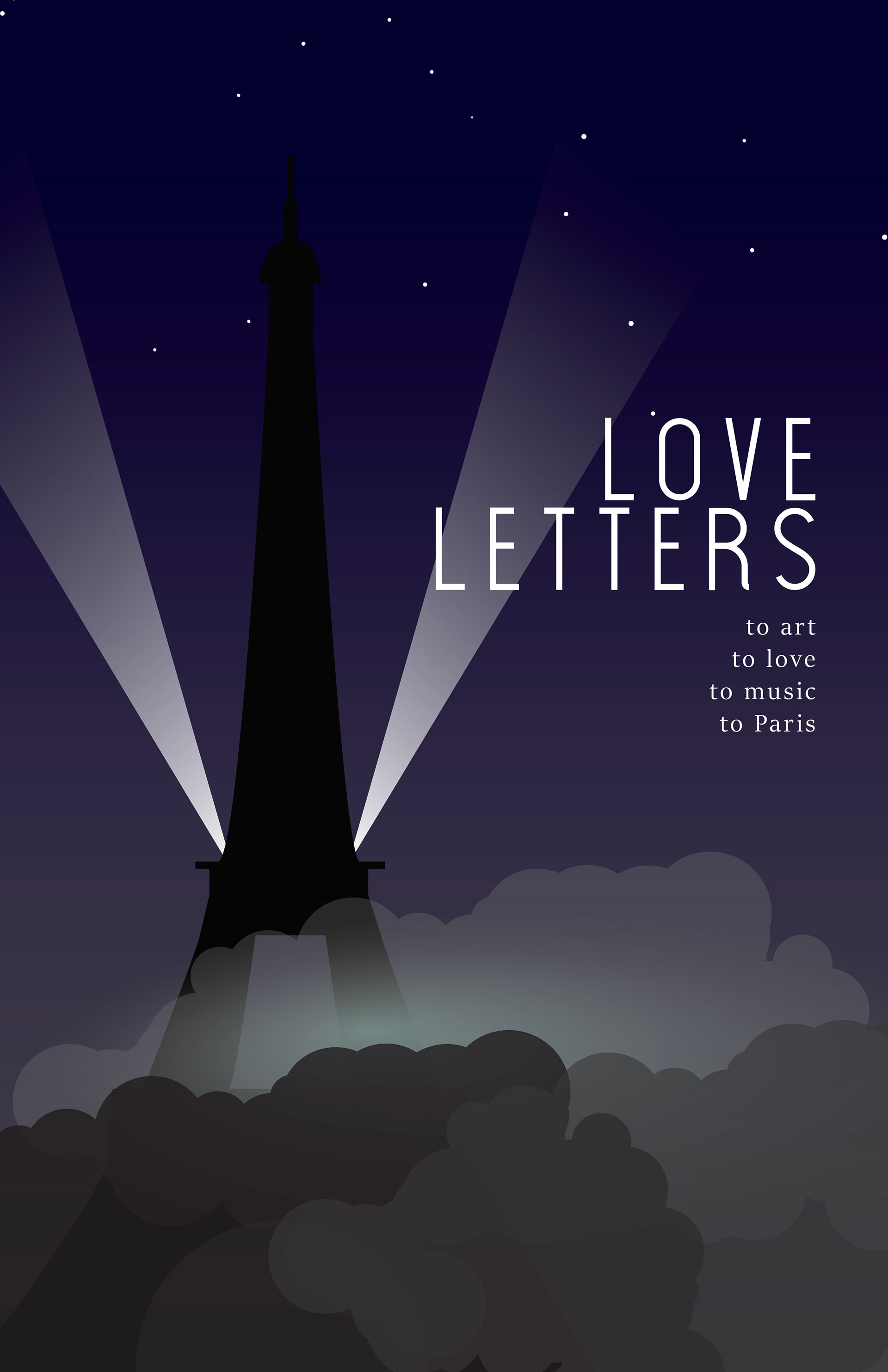 A graphic poster illustrating the Eiffel Tower with search lights surrounded by low clouds in a blue, white, and black color scheme. A simplistic, elegant design meant for a film on the 1911 Mona Lisa theft with the jazz standards of the 20th century as a soundtrack.

Suggestions on improvement would be lovely.
Hope everyone has a pleasant day!